Chinese investment to set up a rubber development zone and rubber based industrial zone in Sri Lanka
03/04/2019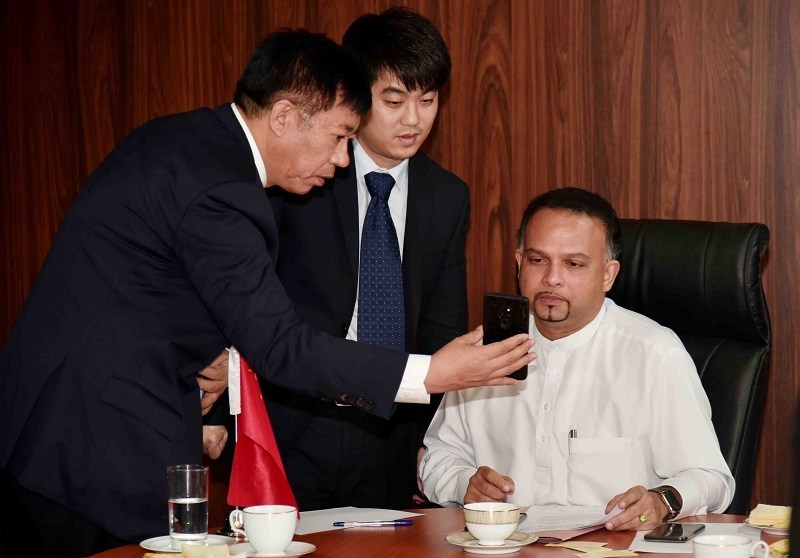 A special delegation from China's largest natural rubber maker, China Hainan Rubber Industry Group, met with Sri Lanka's Minister of Natation Industries Navin Dissanayake today (03rd) to discuss investing in establishing a rubber development zone and rubber based industries zone.
The discussion was led by Jinglei Han, Head of Foreign Affairs and International Economic Relations at Hainan at the Plantation Industries Ministry premises in Sethsiripaya, Battaramulla.
The Chinese Government has agreed to invest in the development of the rubber sector in Sri Lanka through the rubber development zone.
Minister Navin Dissanayake will be visiting China later this month to sign the Memorandum of Understanding between the two countries on the project.
As a result of this project, a Rubber Development Zone will be established along with a rubber based industrial zone.
Under the project, high yielding rubber seeds and new technologies will also be introduced to Sri Lanka's rubber industry with the objective to establish Sri Lanka as a leading natural rubber producing country.
China Hainan Rubber Industry Group Company Limited is engaged mainly in planting, processing, and distribution of natural rubber in China and overseas.
Source: Colombo Page
Voltar