Lanxess presenting comprehensive additives portfolio at 2018 International Elastomer Conference
09/10/2018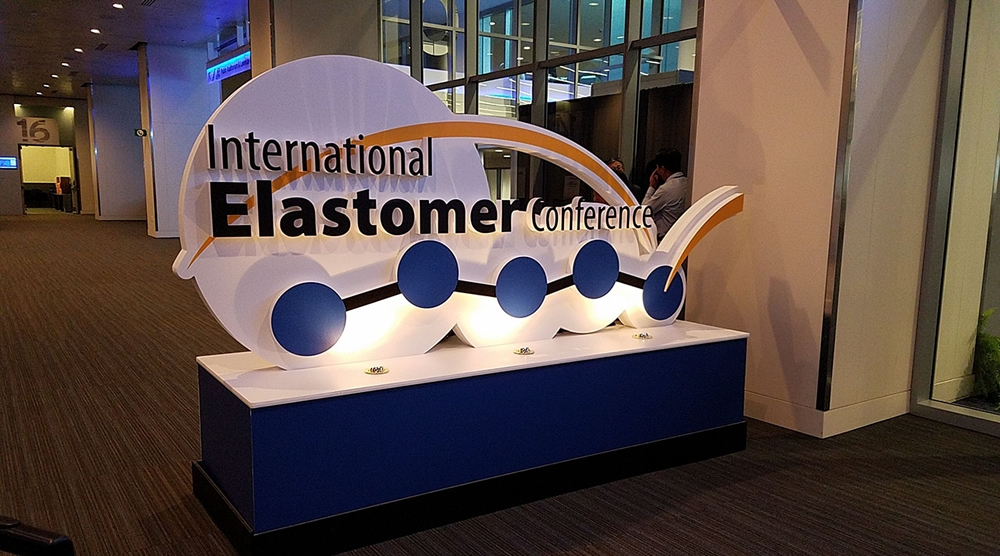 Pittsburgh, PA - Specialty chemicals company Lanxess will present a broad range of additives for the rubber processing industry at the 2018 International Elastomer Conference taking place October 9-11, in Louisville, KY.
In booth #413, Lanxess' Rhein Chemie business unit will showcase high-quality solutions that help rubber processing customers simplify processing and optimize productivity. The comprehensive portfolio includes additives for the manufacture of high-end components for a significant number of diverse technical rubber applications, such as profiles, hoses, cables and seals.
The Rhenogran family of pre-dispersed chemicals and additives can improve handling and processability of rubber chemicals and enhance the quality of finished rubber articles. They enable significantly shorter mixing times in combination with lower processing temperatures for greater efficiency. Rhenogran products are supplied as chemicals bound in polymer and are therefore protected against oxidation and decay, giving them a longer shelf life than powder chemicals.
The multi-talented Rhenogran CLD-80 sulfur donor helps ensure an extremely stable vulcanization network by forming mainly mono- and disulfidic bridges. This results in excellent heat aging resistance of the vulcanizates and prevents premature reversion. Unlike thiurams or morpholine, the Rhenogran CLD-80 product does not generate carcinogenic N-nitrosamines during vulcanization, nor do the vulcanizates show any blooming. This makes it particularly preferred for rubber parts that are exposed to extreme conditions such as high operating temperatures combined with high loads, such as high-performance tires, seals or anti-vibration elements.
The Rhenogran Geniplex-70 activator is used for the sulfur curing of EPDM and other diene rubbers and also reduces the decomposition temperature of blowing agents, has an activating effect on vulcanization and can increase processing safety of rubber compounds and improve curing. Whatever the task, N-nitrosamine-free curing systems, formulations for reversion-stable networks, high solubility in rubber, fast curing rates or replacement of otherwise eco-critical chemicals, dithiophosphates from Lanxess are the handy solution for compounders.
The Rhenocure SDT/S product is a dithiophosphate-based sulfur donor. It functions as a co-accelerator for various challenges in rubber compounding, for example, an accelerator for N-nitrosamine-free EV curing systems, an anti-reversion agent for heat-resistant vulcanizates, or for the partial replacement of standard accelerators. The Rhenofit brand of products comprises a wide assortment of functional additives including antioxidants, filler and blowing agent activators, crosslinking activators and desiccants. Depending on the respective raw material and its handling requirements, these products are available either in powder, pellet, liquid or dry liquid form. If not specified otherwise, liquid additives are offered as dry liquids on inert, inorganic white filler material as a free-flowing white powder for easy handling and mixing.
The Rhenofit STA/S product is a combination of activating polar substances that acts as a curing activator and processing promoter for silica and other white fillers. Rhenofit STA/S helps to properly disperse polar compound ingredients and simultaneously activates silica and other white reinforcing fillers. The vulcanization is accelerated and cure efficiency is improved to an extent that Rhenofit STA/S may be used as a secondary accelerator.
Source: Rubber World
Voltar