Michelin showcases agriculture and construction tires at summer farm show
20/08/2018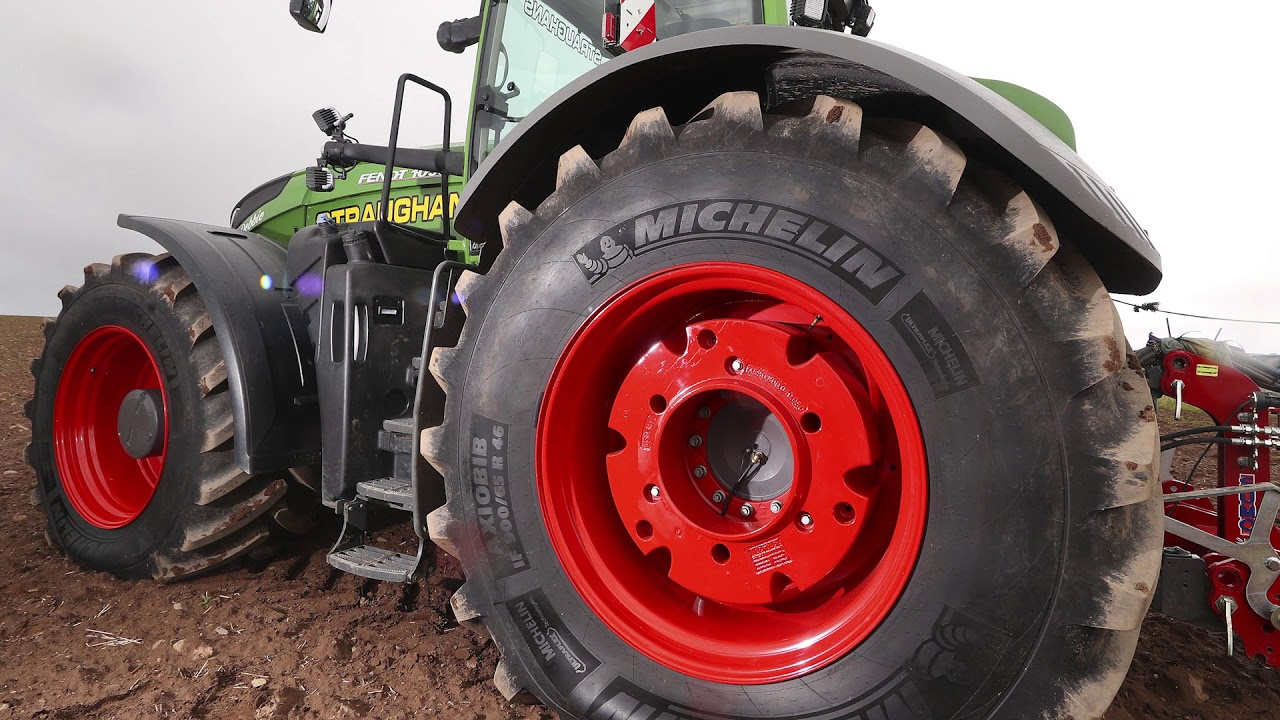 Michelin displayed its new CrossGrip and AxioBib2 farm tires at the Ag in Motion farm expo in Western Canada in July. The tires feature new technologies that improve productivity and durability.
The CrossGrip is a multipurpose radial tire for road, grass and snowy conditions. Using a special rubber compound, the four-season tire is designed for high-load-capacity use on loaders, backhoes, telehandlers and tractors. The tire has a patented, non-directional tread for excellent handling in both forward and reverse gears.
With 196 tread blocks per wheel rotation, the tire achieves driver comfort by reducing vibration. Asymmetrical lateral blocks help to provide good winter traction when short starting and stopping distances are imperative for safety. Reinforced for excellent puncture resistance, the CrossGrip can be studded for ice usage. For use during planting season, the tire's tread depth has been optimized to reduce plant damage.
Michelin has designed the CrossGrip for year-round use ? from snow removal, to roadside mowing, to warmer summer weather. It is available this month in 250/80R16, 400/80R24 (16.0R24), 440/80R24 (16.9R24) and 440/80R28 (16.9R28) sizes. Additional fitments will become available in 2019 and 2020.
Michelin has also launched the AxioBib2, a high-traction capacity radial VF (very high flexion) tire for midand high-powered tractor loads running with low pressure on a standard wheel. CTIS-ready, the tire has the best load index (650mm) on the market, Michelin said, to make it easy plowing in the furrow.
The AxioBib2 demonstrates exceptional field-traction performance, at pressures as low as 9 psi, due to its very high flexion carcass. The Ultraflex VF technology can carry the same load at up to 40% lower air pressure compared with standard radial technology tires, or up to 40% heavier loads at the same pressure as standard radial tires, resulting in a larger footprint and reduced soil compaction.
The AxioBib2 is available in 710/60R42 and 600/60R30 sizes, with additional sizes anticipated in 2019.
Source: The Smithers Report
Voltar