Sumitomo Rubber invest $37 million to boost truck and bus tire production in Brazil
01/10/2018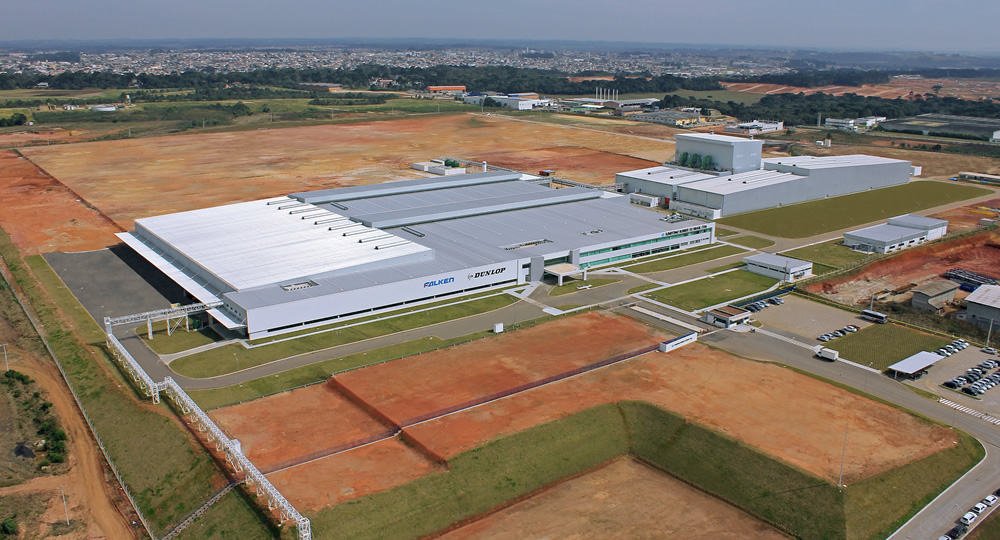 Tokyo, Japan - Sumitomo Rubber Industries announced that it intends to make an additional investment of 153 million Brazilian reals ($37.38 million) in response to growing Brazilian demand for truck and bus tires.
The investment will go toward boosting production capacity at the company's Brazil factory, which is set to begin production of truck and bus tires next March. Initial plans announced in July 2016 set aside 312 million reals to establish truck and bus tire production facilities at the Brazil factory.
With production scheduled to start in March 2019, Sumitomo Rubber intended for these facilities to allow for a production capacity of 500 tires per day. By investing an additional 153 million reals, however, the company plans to expand this daily capacity to 1,000 tires by October 2019.
The Brazil factory has been producing tires for passenger cars and light trucks since October 2013. Meanwhile, Sumitomo Rubber's Brazilian sales of truck and bus tires currently come from imported products. Going forward, however, the Brazilian market for truck and bus tires is expected to continue at an annual growth rate of 2–3 percent. Sumitomo Rubber therefore plans to achieve more stable supply in the market by shifting to local production. Further, the company hopes that adding this new production on top of its existing Brazilian operations for passenger car and light truck tires will help it to strengthen its local tire sales business by avoiding the risks posed by fluctuating exchange rates.
Source: Rubber World
Voltar